Albuquerque Premises Liability Attorney
Injuries Sustained on Public & Private Property. Call
(505) 906-6774

.

Premises liability means that property owners are responsible for protecting visitors from dangerous conditions and hazards on their property. The purpose of premises liability laws is to make sure that foreseeable dangers are prevented or quickly corrected, such as a foreseeable criminal act or a dangerous defect in a property.

If you have been injured on a public or private property due to a hazardous condition that could have been prevented, then that person is likely liable to for your injuries. Our premises liability lawyers in Albuquerque can review the details of your accident and determine whether you have a valid claim.

Find out how much your case is worth and how we can help you in a FREE consultation! Call (505) 906-6774 today.
Common Types of Premises Liability Accidents
A property owner or occupant owes a visitor the duty to use ordinary care to keep the premises safe for use by the visitor, whether or not a dangerous condition is obvious. You probably see examples every day of the type of precautions that property owners take to protect people on their property, such as wet floor signs in a store after someone has mopped, a shoveled and salted parking lot after a snowstorm, or a light in a stairway.
Injuries to a visitor on someone's property can be caused by all different kinds of hazardous conditions:
Wet floors
Concealed holes
Broken sidewalk
Inadequate security
Defective elevator
Broken handrails
Icy walkways
Poor maintenance
The best way to protect a visitor on your property from dangerous conditions is to remove the dangerous conditions entirely. For example, a property owner could fix a broken step on the stairs or fill in a hole in their yard that might cause someone to trip. There is no excuse for failing to comply with building codes or failing to maintain a property's condition.
Can Trespassers Recover Compensation If They Are Injured?
Generally under New Mexico law, property owners do not owe this duty to trespassers. Unlike the duty to visitors, a property owner is not liable for injuries to a trespasser caused by a natural condition on the land.
However, if the owner creates or maintains an artificial condition on the land (for example, an artificial pond, swimming pool, irrigation canal, or an old wall) or is engaging in an activity on the land, he or she owes a duty to use ordinary care to warn a trespasser of the condition and the risk involved if:
The condition or activity involves an unreasonable risk of death or bodily harm to persons entering the land;
The owner or occupier knows or reasonably should know that there are constant intrusions by trespassers or that there are persons on the land in dangerous proximity to the condition; and
The owner or occupier has reason to believe that the trespasser will not discover the condition or realize the risk involved.
For example: an owner of a few acres of land has an old shack on the land that is likely to fall over at any moment. The owner knows that people trespass onto the land and go in the shack to paint graffiti on the walls. The owner has reason to believe that the trespassers will not realize the risk of being in the shack since it is not obvious how unstable the shack has become. If the shack falls and injures a trespasser, the owner is liable for the resulting injuries.
What About Trespassing Children Who Are Injured?
When the trespasser is a child, it is not fair to deny recovery for an injury sustained by the child on someone else's property when the child could not understand the risk involved. To that end, New Mexico treats a child that trespasses on someone's property differently than an adult trespasser regarding the owner's duty of protection.
New Mexico adopted what is called the "doctrine of attractive nuisance" because the Court determined it was not fair to treat children who do not understand the risk as trespassers and deny recovery to a child hurt by a dangerous condition on someone's property.
Under the doctrine of attractive nuisance, the owner or occupant of the premises is subject to liability for physical harm to children trespassing caused by an artificial condition on the land if:
The place where the condition is maintained is one upon which the owner/occupant knows or has reason to know that children are likely to trespass;
The condition is one which involves an unreasonable risk of injury to trespassing children and the owner/occupant knows or has reason to know of such risk;
The children because of their youth do not discover the condition or realize the risk involved in playing with it or in coming within the area made dangerous by it; and
The owner/occupant fails to exercise reasonable care to eliminate the danger or otherwise to protect the children.
A child could, for example, trespass onto someone's land where there is a large artificial goldfish pond. The owner knows that the next-door neighbor kids, even very young ones, frequently trespass onto the property when the owner does not close the gate to the property and go near the pond. One day a young child wades into the pond to try to catch the goldfish and drowns. The owner would be liable for the young child's death.
Property Owners Must Take Steps to Minimize Hazards
If it is impossible to eliminate the hazard, property owners must minimize exposure to the hazard by safeguarding it or providing adequate warning. There are many ways that property owners can minimize exposure to dangerous conditions.
Examples of steps that a property owner should take to reduce dangers:
Any risks of walking up or down a stairway can be minimized with proper lighting and handrails.
After a store has mopped its floors, there should be a wet floor sign to caution customers.
In a large bathroom where the sinks are located more than a couple steps away from the paper towels, when someone washes their hands and walks to the paper towels, the water from their hands may drip on the floor. Someone may easily slip and fall on the wet tile floor, which can cause severe injury. The property owner should have minimized the risk of slipping by locating the paper towels closer to the sinks.
It is important that property owners use reasonable care to protect visitors because the resulting injury can be very severe. Slip and falls, for instance, can result in serious injuries, such as brain injuries or broken bones. If you have been injured on someone's property because of some kind of dangerous condition or hazard on the property, the property owner or occupant might be liable to you for your injuries.
Liability for the Acts of a Third-Person
A property owner can also be held liable for conduct of a third-person on their property. This duty only extends to acts that are foreseeable, whether that conduct is innocent, negligent, intentionally tortious, or criminal.
Why hold a property owner responsible for someone else's conduct on their property? Because an owner's duty to protect visitors extends to all foreseeable harm, not just from hazardous conditions, like wet floors. This includes protecting visitors or patrons from foreseeable criminal acts.
For example, patrons at a club are known to get highly intoxicated and get into fights at a bar. The bar owner is aware of this, but does not have any type of security guard. A customer gets into an argument with another patron of the bar. There is no security and the bartender does not call the police. The customer hits the other, breaking his nose. The bar owner would be liable for the broken nose because it was a foreseeable harm, even though it was a criminal act. The customer that caused the broken nose would not entirely escape liability. The customer and bar owner would likely share liability.
Dram shop liability is another example of a business owner's responsibility for the criminal conduct of another. Dram shop liability refers to the liability of a tavern owner when the tavern owner serves an obviously intoxicated person more alcohol and then the intoxicated person injures another person, such as by driving while intoxicated and hitting someone.
Call (505) 906-6774 or email us below to request a FREE consultation.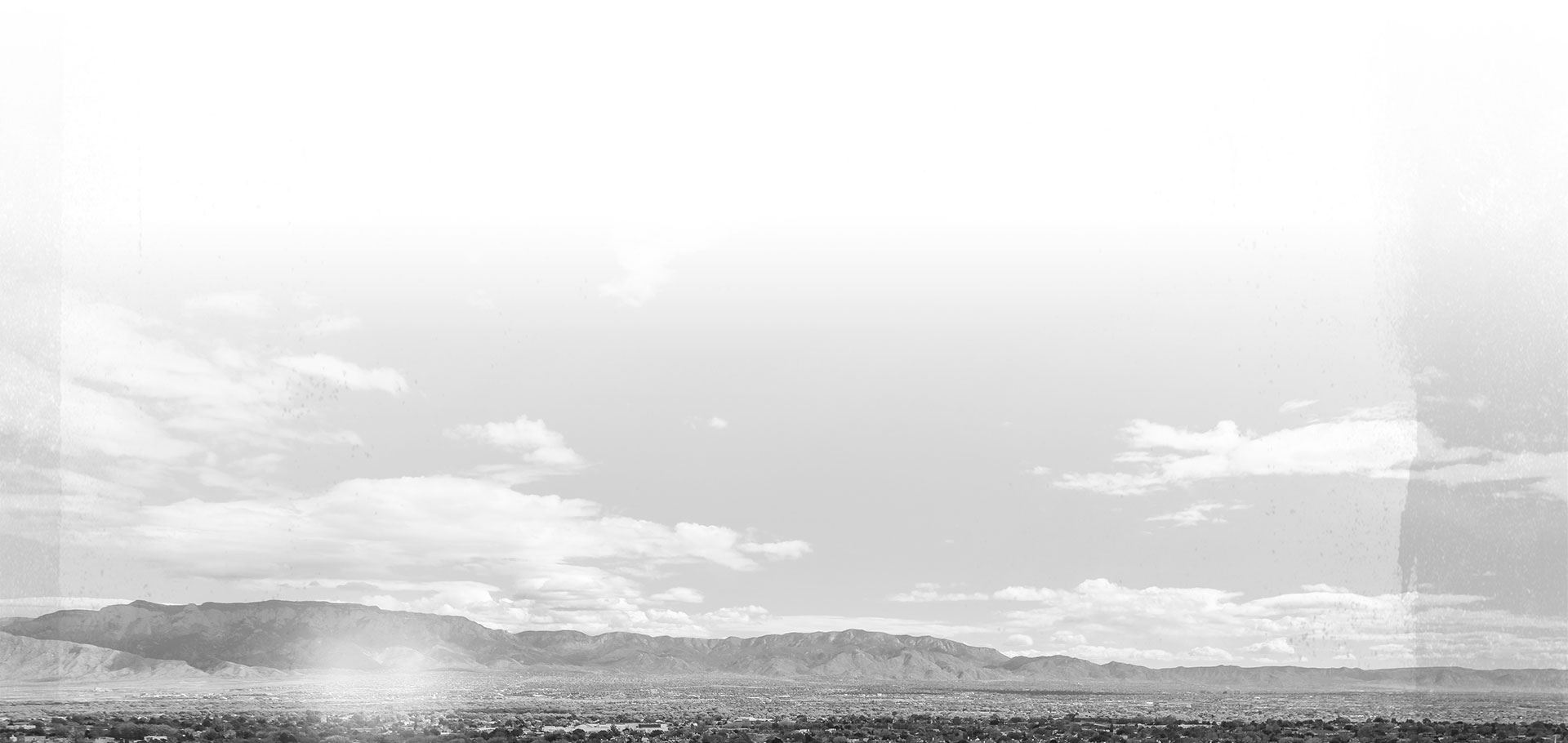 Why We Should Be Your First Choice
Multiple Verdicts and Settlements Obtained of $1 Million or More

Tried More Than 50 Cases to a Jury & Settled More Than 150 Cases

Board Certified Trial Lawyer by the National Board of Trial Advocacy

Rated AV Preeminent® by Martindale-Hubbell®
Let's Get Started Together on Your Case