Surgical Error Lawyer in Albuquerque
Get an Albuquerque Medical Malpractice Attorney on Your Side
At James Wood Law, the victims of surgical error can receive the legal support they both need and deserve. With more than three decades of professional experience working in the field of personal injury law, an Albuquerque medical malpractice lawyer at our office is prepared to take on claims of malpractice that involve surgical error.
If you or someone you love was injured due to surgical error, contact our offices at (505) 906-6774 immediately.
Information for Victims of Medical Negligence
In the 40+ years that we have been in practice, our legal team has heard many different personal accounts of medical surgeries gone bad, many of which have involved professional medical negligence to some degree. Complex surgeries such as brain, heart, and spine operations require surgeons to attend to a patient for many hours at a time.
Given that a surgeon's work is not only complicated and meticulous, but also dangerous - especially when the part(s) of the body being operated on are critical organs - long hours can make the task of a surgeon increasingly more difficult.
It takes only one wrong move, only one second of inattention, for a fatal error to be made on the operating table. In fact, post-operative investigations often reveal that the surgical error which caused illness or death is one that could have been avoided entirely.
Many examples exist of past surgical errors that resulted from a doctor's own negligence, suggesting that the problem could have been prevented if the proper medical treatment was facilitated from the beginning. This fact is particularly noteworthy when it comes to the possibility of filing a medical malpractice claim, because the focus of these claims involves dissecting a surgeon's failure to live up to the professional standards expected of them.
Why a Medical Malpractice Attorney is Needed
A surgeon's medical negligence is a professional liability that could critically injure a patient – a fact that has not escaped the professionals at our office. In fact, this is the primary force that drives our commitment to helping surgical injury victims recover the compensation that they need.
Some of the most common surgical errors are also some of the most avoidable. For this reason, patients who were harmed during surgery should immediately speak with an attorney at James Wood Law. After careful review of your case, we can determine where the fault lies, and exactly how to go about addressing the issue legally.
Avoidable mistakes that are made during surgery can result in any number of injuries, some of which could prove to be fatal. Anesthesia errors leaving an instrument inside of a patient, operating on the wrong part of the body, improperly performing a surgery, and failing to correctly respond to a surgical mishap are only some of the many surgical errors that could result in serious injury or wrongful death Unfortunately, proving the responsibility of a surgeon or hospital after an error has occurred is not an easy task. In fact, it can be far more difficult to successfully make a legal claim for surgical error than might be expected.
Contact Our Offices Today
Surgeons, and the hospitals that they work for, are always prepared to defend themselves against claims of medical malpractice. Given the sensitive nature of their work, medical providers are expected to provide a level of care that far exceeds other professional expectations. For this reason, they are willing to defend their mistakes and surgical errors with forms of justification that can easily be made plausible by the right attorney. Therefore, victims of medical negligence need an even stronger personal injury lawyer who can effectively represent them the court. It is the job of your attorney to prove that a medical professional's conduct is to blame for an injury that resulted from surgical error, and at James Wood Law PC, your attorney will do exactly that.
Call today to get started on your case!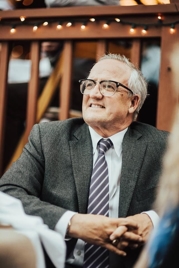 Attorney Spotlight: Medical Malpractice Attorney James Wood
For patients who suffer from the physical, emotional, and psychological damages of a surgical error, Board Certified Civil Law Trial Specialist Attorney James H. Wood is here to help. Backed by 20+ years of professional experience, Wood is known as the premier medical malpractice attorney in New Mexico.